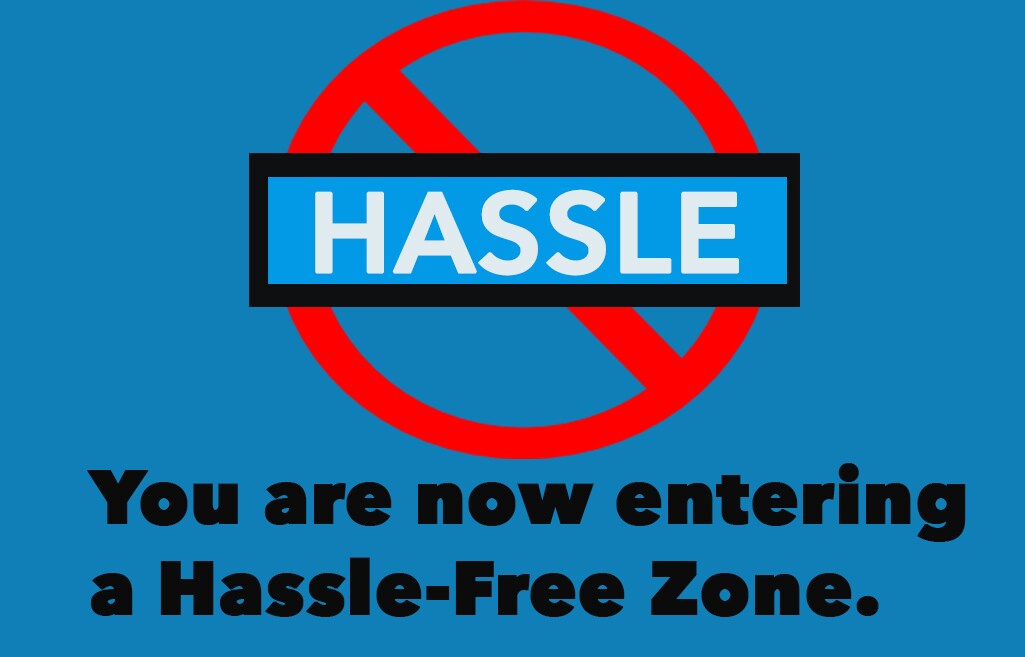 We make the car buying process very simple by displaying the lowest price on the window. 
We price our vehicles more aggressively than anyone else in the area. No negotiation is ever necessary. We invite you to join us in the easiest car buying process:
You are now entering a Hassle-Free Zone!